At a Glance
Description
Unsure how to teach presidential history in an engaging manner? Try these activities and lessons.
Producer
Smithsonian Institution, National Museum of American History
The American Presidency: A Glorious Burden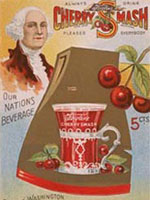 An engaging exhibit geared especially to schoolchildren, this site provides images, texts, and activities to explore the history and operation of the American presidency. Organized into four sections, the exhibit displays more than 375 images of documents, paintings, photographs, buttons, posters, paraphernalia, and objects along with short texts (50–200 words in length) explaining their significance. The Foundations pertains to the prehistory of the presidency, how the Framers defined responsibilities of the office, and the basic work that the office requires. The Campaign Trail covers the election process. Life and Death in the White House looks at the domestic world of the president, life after leaving office, and assassinations. Communicating the Presidency deals with the press, the entertainment industry, and advertising.
Most impressive are the many suggested activities, lesson plans, and games designed for children of varying ages. A Teacher's Manual contains five lesson plans each for grades 4–6, 7–9, and 10–12. In addition, there are activities for younger children, including analyzing letters between children and five presidents and creating a new official seal. Provides a timeline, bibliography of 88 titles arranged according to age group and exhibit section, and annotated list of 46 links to other sites. Very useful for classroom history and civics courses.