At a Glance
Description
An exceptional research resource, this gateway website offers a full-text search of over 12,000 websites.
Website
Producer
Internet Scout Project, Computer Sciences Department, University of Wisconsin-Madison
Scout Report Archives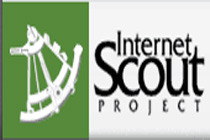 This extensive gateway offers a full-text search of almost 12,000 annotated websites. More than 6,500 are searchable by field (e.g., title, location, resource type) or can be browsed by Library of Congress subject headings or classifications. There are only about 150 records under the U.S. History heading, ranging from speeches and archives to gateways and resources.
Sponsored by the National Science Foundation, the project was designed to "assist in the advancement of resource discovery on the Internet" and to "provide timely information to the education community about valuable Internet resources." Sites are selected, researched, and annotated by librarians, educators, and "content specialists" and the summaries are thorough and concise.
The site is updated weekly.