At a Glance
Description
Visit this unique site to learn about the history of coal mining during the Gilded Age.
Producer
Ohio State University Department of History
Coal Mining in the Gilded Age and Progressive Era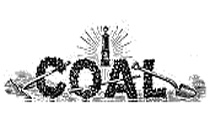 This collection about coal mining in the 19th century consists of 17 separate pages, mostly containing primary source material, produced between 1869 and 1904, about coal mining and mining disasters. Material includes a 600-word essay on the dangers of coal mining, an account of an 1869 cave-in, Stephen Crane's 1894 article, "In the Depths of a Coal Mine," eight photographs of coal miners from 1904, and a 30-page account of labor violence written by a Pinkerton agent in 1894.
A page about mining machinery offers four study questions for student visitors. The site will be useful for those studying 19th-century coal mining and labor issues.