At a Glance
Description
Learn about all of America's most famous female writers of color with this comprehensive website.
Producer
Department of English and Program in American Studies, University of Minnesota
Voices from the Gaps: Women Writers and Artists of Color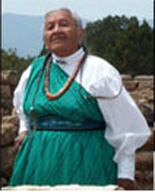 Descriptive information about the lives and works of 136 "women writers of color in North America" is provided in this site, designed primarily for high school and college classroom use. Offers introductory material, including images, bibliographies, quotations, biographical sketches, and critical views with regard to writers such as Toni Morrison, bell hooks, Evelyn Lau, Winona LaDuke, Terry McMillan, and Alice Walker.
While the site concentrates primarily on 20th-century figures, it also contains 10 entries on women from the 19th century, including Sarah Mapps Douglass, Harriet Jacobs, Elizabeth Hobbs Keckley, and Frances Ellen Watkins Harper.
The material is arranged into four indexes: name, birthplace, racial/ethnic background, and significant dates. Annotated links to 18 related resources are included.
The site relies on contributions from interested students and teachers, and promises to grow to more than 500 entries in the future.