At a Glance
Description
Which performers, from martial artists to yodelers, traveled the Chautauqua circuit?
Producer
American Memory, Library of Congress and University of Iowa Libraries
Traveling Culture: Circuit Chautauqua in the Twentieth Century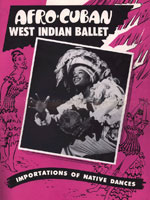 This site provides access to almost 8,000 documents publicizing and promoting some of the 4,500 performers who appeared on the Chautauqua circuit. Circuit performers included international cookery experts, Helen Keller, Jiujutsu masters, lecturers on Korea in the 1950s, and 12 different yodeling troupes. The pamphlets were printed between 1904 and the early 1960s, but many are undated. Each document, from one to 20 pages, is illustrated and can be viewed either by individual pages or downloaded as a PDF file. A 1,000-word essay introduces visitors to the Chautauqua phenomenon. Visitors may search the site by subject, keyword, or name. The site also contains finding aids for a larger collection of Chautauqua materials housed at the University of Iowa and links to four other sites about Chautauqua and four sites about the history of entertainment in the U.S. A bibliography of 12 books and articles on the history of Chautauqua is provided, but the site does not provide any background information about the performers. The site will be a delightful resource for historians of popular culture, entertainment, publicity, and the Chautauqua circuit.