At a Glance
Description
Looking for historical economics statistics? The NBER Macrohistory Database should be a central resource for you.
Website
Producer
National Bureau of Economic Research (NBER)
NBER Macrohistory Database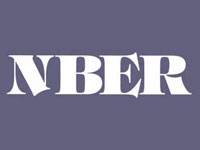 This website offers historians a wealth of data on the economic history of the United States. "Data" is the main section of interest to historians. "Business Cycle Dates" in this section offers a listing of the business cycles that have occurred from 1857 to 2001 that show peaks, troughs, and the duration of the contraction, expansion, and the complete cycle. The database located under "NBER Collection" contains 58 reports under the subject headings of macro data, industry data, international trade data, individual data, hospital data, and patent data. The reports have data and statistics on such topics as inflation; social security; vital statistics on births, marriages, divorces, and deaths; manufacturing; industrial production; and the business cycle. Of particular interest under "individual data" are the Vital Statistics of the United States books for the years between 1937 and 1968. There are also links to 37 other collections of economic data. Useful resources for those studying U.S. economic and business history.