At a Glance
Description
Explore California oral histories, or learn to conduct your own interviews.
Website
Producer
Bancroft Library, University of California, Berkeley
Regional Oral History Office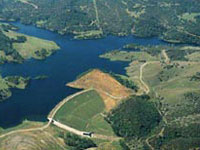 ROHO preserves the history of the San Francisco Bay Area, CA, and the Western United States. It covers a wide range of topics, including politics and government, law and jurisprudence, arts and letters, business and labor, social and community history, University of California history, natural resources and the environment, and science and technology. ROHO has full-text transcripts of more than 270 interviews online (some with audio recordings). Offerings include the "Free Speech Movement Digital Archive," that documents the role of participants in the Free Speech Movement at UC Berkeley, in the fall of 1964 as well as its origins and legacy; "Exploring Diversity and Access at the University of California," examining the experiences of African American faculty and senior staff at UC Berkeley with six interviews available and an additional 10 interviews planned; "Rosie the Riveter/World War II Home Front" project, exploring the wartime experiences of Bay Area residents, with 23 oral history interviews; and "Suffragists," featuring eight interviews with major figures in 20th-century suffragist history.
There are two searchable databases, divided chronologically from 1954-1979 and 1980-1997, of abstracts from the more than 1,250 interviews in the offline collection. The site also contains an essay on "Oral History Tips" and two "One-Minute Guides" to "Conducting an Oral History" and "Oral History Interviewing." A useful resource for researching the cultural or social history of California and the West in the 20th century.