At a Glance
Description
A hodge podge of history: England, Missouri, and the greater U.S.
Producer
University of Missouri-Columbia Libraries
University of Missouri-Columbia: Digital Library Collections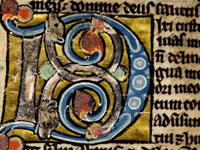 This archive makes available varied material on English, American, and Missouri history, including speeches, pamphlets, plat books, and government documents. The collection of Daniel Webster speeches offers more than 100 items that, in addition to his addresses and speeches in Congress, include sermons, addresses, orations, and speeches in his honor, as well as some correspondence. The Fourth of July orations collection contains more than 100 items, including orations by John Quincy Adams, Charles F. Adams, and Daniel Webster. The site also offers a collection of more than 110 Missouri county plat books published in 1930, a collection of various items of Missouriana, and a group of four miscellaneous texts that includes an 80-page text on the liberty of the press published in London in 1812. The collection of 17th- to 19th-century British religious, political, and legal tracts contains more than 400 documents and pamphlets published primarily during the English Civil War. Each collection can be individually searched. For anyone researching 17th- and 18th-century transatlantic history, the political history of New England, or the history of Missouri, this is a collection worth consulting.