At a Glance
Description
Interested in using the Library of Congress to research women's history, but unsure how to start?
Producer
American Memory, Library of Congress
American Women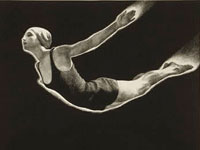 Designed as a gateway for researchers working in the field of American women's history, this site provides easy access to an online version of the Library of Congress' 2001 publication American Women: A Library of Congress Guide for the Study of Women's History and Culture in the United States. The structure of the 456-page guide is maintained and enhanced through hyperlinks and full-text searching. Most of the digital content featured in "American Women" was not digitized solely for the site; rather, it is either linked to or displayed elsewhere on one of the Library's many web pages. The expanded resource guide allows users to easily move across the Library's multiple interdisciplinary holdings and provides guidelines on searching for women's history resources in the Library's catalogs; advice on locating documents relating to women within the American Memory collections; and a valuable tutorial for discovering women's history sources in the Library's online exhibitions.
The research guide also contains five essays that explore several aspects of women's history. They include an introduction by historian Susan Ware and a short piece describing the 1780 broadside "The Sentiments of An American Woman." The newest addition to the site is an audiovisual Web broadcast lecture featuring Mary Lynn McCree Bryan, editor-in-chief of the Jane Adams Papers Project at Duke University, and Esther Katz, editor-in-chief of the Margaret Sanger Papers Project at New York University. This site is an important resource for any student or researcher studying American women's history.