At a Glance
Description
What was said, written, and drawn about slavery? Gain a more complete image of the institution, its evil effects, and how it felt to be a slave.
Website
Producer
Yale Center for International and Area Studies
Gilder Lehrman Center for the Study of Slavery, Resistance, and Abolition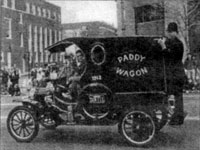 This collection of essays, documents, and bibliographies addresses Atlantic slavery, resistance, and abolition. Source Documents includes about 200 speeches, letters, cartoons, graphics, and articles (visitors may browse by author, date, subject, or document type—no searching), that document slavery in the Americas. Bibliographies contains about 12 detailed bibliographies by scholars of slavery and abolition that can be used in teaching or studying in this area, as well as links to book reviews on the internet. A Scholars Forum posts a 4,500-word featured essay by a noted scholar, and visitors can read past essays as well. Teachers may find useful a Curriculum section, where lesson plans are available, including one for the Amistad affair. It includes a timeline of abolition, a narrative of the incident and the subsequent trials, and an essay. Tangled Roots uses a 1,000-word essay to examine the history shared by Irish Americans and African Americans in America. Neither the most complete digital archive nor the greatest collection of essays, this site is nonetheless a valuable resource for the most recent scholarship of American slavery and abolition.