At a Glance
Description
Interested in researching business history? You may want to contact an archivist.
Producer
Society of American Archivists
Directory of Corporate Archives in the United States and Canada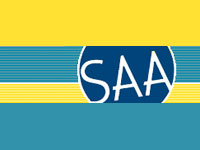 The sixth edition of this archive was published in the Spring of 2012. This edition includes companies that maintain their historical records themselves as well as companies that contract with historical consulting firms and the archives of professional associations. This site has three components: entries arranged alphabetically by the name of corporation (separated into 11 files) and non-hyperlinked geographical and archivist indexes. The archive entries include contact information, conditions of access, holdings, and a description; but only contact information is consistently available. This site is an excellent reference resource for business historians and researchers.