At a Glance
Description
In 1919, Seattle workers launched the first general strike in U.S. history. Explore labor history with over 100 newspaper articles and other sources on the strike.
Website
Producer
James N. Gregory, Harry Bridges Center for Labor Studies, University of Washington
Seattle General Strike Project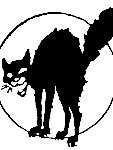 The Metal Trades Council Union alliance in Seattle shut down the shipyards on February 6, 1919, in hopes of forcing a promised pay increase following the strict price controls set during World War I. After the Metal Trades Council obtained the support of Seattle's Central Labor Alliance, more than 65,000 Seattle workers staged a sympathy walkout, creating what has come to be known as the first "general strike" in U.S. history, and laying the foundation for labor unrest in the nation's steel, coal, and meatpacking industries in the years that followed.
This website documents the history of this strike through a large collection of primary and secondary source materials.
A four-minute video introduction, containing original film footage from 1919, is a useful place to begin for those unfamiliar with Seattle's labor history.
The website also includes contemporary and more recent newspaper articles, including more than 180 articles from Seattle's major newspapers covering the February 1919 events; 15 oral histories; more than 30 photographs of labor activity in Seattle, prominent union members, and strike activities; as well as research reports on the strike by history students at the University of Washington.