At a Glance
Description
Slavery, Reconstruction, the Civil Rights Movement—you have to teach these topics, so check out these essays to enrich your curriculum!
Producer
National Humanities Center
Freedom's Story: Teaching African American Literature and History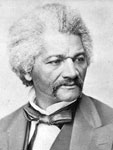 This collection of 20 essays on African American history and literature, commissioned from leading scholars and written for secondary teachers, is part of the larger TeacherServe site. The essays are designed to deepen content knowledge and provide new ideas for teaching. These 3,000-7,000-word essays cover three time periods: 1609-1865, 1865-1917, and 1917 and Beyond.
Essays begin with an overview of the topic. A "Guiding Discussion" section offers suggestions on introducing the subject to students, and "Historians Debate" notes secondary sources with varied views on the topic. Notes and additional resources complete each essay. Each essay includes links to primary source texts in the National Humanities Center's Toolbox Library.
Essays in "1609-1865" focus on topics related to slavery, including families under the slavery system, slave resistance, types of slave labor, the end of slavery, analyzing slave narratives, and the work of Frederick Douglass and Harriet Jacobs. Essays also look at African American arts and crafts and African influence on African American culture.
Essays in "1865-1917" focus on topics that fall between the eras of slavery and the Civil Rights Movement, including Reconstruction, segregation, trickster figures in African American literature, and issues of class and social division.
Essays in "1917 and Beyond" focus on literature and the Civil Rights Movement, including protest poetry, the Harlem Renaissance, and jazz in literature.