At a Glance
Description
Sift through the music and entertainment of the past.
Producer
New York Philharmonic
New York Philharmonic Digital Archives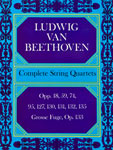 The New York Philharmonic Digital Archive contains materials dating back to 1842 and the original concert of New York Philharmonic, the oldest symphony orchestra in the U.S.
Sources available include business papers, images, programs, and scores. Other source types are in planning. Unfortunately, there's no easy way to browse the collection. You can either search for specific keywords, or leave the keyword box empty and select a source type—for example "Images." This will give you a list of all of the archive images to sift through. There are then menus on the left to help you pare the search down. However, the array of choices in the menus themselves is so extensive that patience is required to navigate the collection effectively.
That said, if you have anything specific that you are looking for, or you have time to explore, this website is potentially an invaluable source for music history. Scores may be the most use in the classroom, as they essentially give you an interactive (if you're willing to teach a song) form of period text.