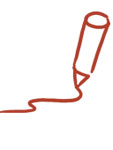 Sun 1 2011
I have written about technology and primary students previously. I want to wrap up my thinking with a focus on a specific tool I believe offers a lot of opportunities in an early elementary classroom.
As an upper-grade teacher my students used blogs and wikis frequently. This allowed them to reflect on their learning and connect their thinking during our school day and at other times. In first grade my students are still learning to read and write, and doing so at the levels required for blogs or wikis would be extremely difficult.
Enter VoiceThread. It allows so many options for learning. It allows you to upload one or more pictures, videos, or documents. Students can then comment on what you have uploaded for them. These comments can be typed, uploaded from an audio recording, or recorded via microphone or webcam.
I use VoiceThread in every subject area, but it is wonderful for history.
I use VoiceThread in every subject area, but it is wonderful for history. One way we have used it this year is during our study of past and present. First graders in Virginia are expected to be able to determine the difference between the two. I uploaded pictures of schools, transportation, families, and homes from the past and current images. Students then recorded comments about the images. The process of recording comments serves as writing would for older children. The students are pushed to make their thinking and understanding clear and share it. They also have the opportunity to listen to comments left by their classmates and, if they wish, respond to them. It is also a way for me to learn about their thinking and see their understanding.
Another way we used VoiceThread was to share our learning about four famous Americans—Benjamin Franklin, George Washington, Abraham Lincoln, and George Washington Carver. Again, I uploaded images of these men and the students recorded their comments. Seeing the images and listening to others' comments helped them remember details about these men and their contributions to our country.
If you follow the links to these VoiceThreads you will find that the students occasionally express misconceptions and misunderstandings. At various points throughout the process we take time as a class to review our thinking through the VoiceThread and clarify our understanding. If necessary, I will conference individually with children to review and check for accuracy. I will also, if needed, delete comments that are too far off topic or misleading. However, on the whole I work to honor their thinking and leave their comments.
An additional idea would be to upload video of your students discussing their learning or during a lesson so that they could watch it again and comment on it.
VoiceThread offers young students ways to reflect on their learning, share their understanding, and return again and again to review. It also makes it possible for students and/or adults around the world to be involved in your students' learning.
For more information
Want to see Jennifer Orr's VoiceThread lessons in action? Watch the teaching process that framed the Founding Fathers VoiceThread, above, in this video.
Learn more about VoiceThread in our Tech for Teachers entry on the tool.