At a Glance
Description
Explore the diary of midwife Martha Ballard and the creation of two modern historical studies based on the diary.
Website
Producer
Film Study Center, Harvard University
Do History: Martha Ballard's Diary Online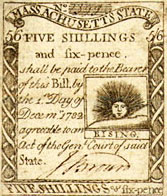 This interactive case study explores the 18th-century diary of midwife Martha Ballard and the construction of two late 20th-century historical studies based on the diary: historian Laurel Thatcher Ulrich's book A Midwife's Tale and Laurie Kahn-Leavitt's PBS film by the same name.
The site provides facsimile and transcribed full-text versions of the 1,400-page diary. An archive offers images of more than 50 documents on such topics as Ballard's life, domestic life, law and justice, finance and commerce, geography and surveying, midwifery and birth, medical information, religion, and Maine history. Also included are five maps, present-day images of Augusta and Hallowell, ME, and a timeline tracing Maine's history, the history of science and medicine, and a history of Ballard and Hallowell. The site offers suggestions on using primary sources to conduct research, including essays on reading 18th-century writing and probate records, searching for deeds, and exploring graveyards. A bibliography offers nearly 150 scholarly works and nearly 50 websites.