At a Glance
Description
Tie civics into units involving Native American history using relevant full-text legal documents.
Producer
University of Oklahoma Law Library and the National Indian Law Library
Native American Constitution and Law Digitization Project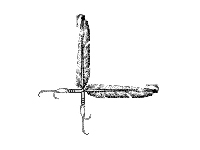 This website presents full-text versions of 500 codes, constitutions, treaties, land titles, and Supreme Court decisions relating to the more than 500 Native American tribes in the U.S. The bulk of the material lies in the "IRA (Indian Reorganization Act) Era Constitutions and Charters" section, which offers close to 300 documents. These are primarily corporate charters, constitutions, and bylaws from the 1930s and 1940s. The website also includes the 1936 Composite Indian Reorganization Act for Alaska and twentieth-century constitutions from selected tribes, such as the Choctaw Nation of Oklahoma.
For material before the twentieth century, the "Treaties" section includes scans of the original Six Nations Treaty of 1794 and the Senekas Treaties of 1797 and 1823. In addition, a digitized version of Felix Cohen's 1941 Handbook of Federal Indian Law, and the Opinions of the Solicitor of the Department of the Interior Relating to Indian Affairs 1917-1974 are both available.