At a Glance
Description
Primary documents, background information, and lesson plans for Wisconsin history.
Producer
Wisconsin Historical Society
Turning Points in Wisconsin History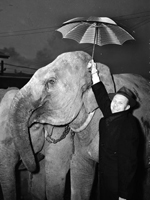 This website allows visitors to explore the history of Wisconsin through essays, primary source documents, lesson plans, and maps. The main feature is 53 presentations grouped under 10 overall topics: early native peoples; early explorers, traders, and settlers; territory to statehood; immigration and settlement; Civil War era; mining, lumber, and agriculture; Progressive Era; 20th-century wars and conflicts; prosperity, depression, industrialization, and urbanization; and response to 20th-century change. Each topic offers four or more presentations with a short introductory essay; primary sources available on the site; primary sources available elsewhere; and related links.
Documents available on the site include more than 140 books, tracts, pamphlets, or papers; more than 100 images; more than 260 articles; and more than 35 manuscripts. The site also offers 95 reference maps. There are more than 45 elementary and 36 secondary lesson plans searchable by keyword, grade level, and/or topic. The advanced search allows visitors to search by fields such as agriculture, intellectual life, and politics; or by keyword, education level, topic, presentation, or type of document. Additionally, there is a tutorial on using primary documents. This website is a good starting point for teaching or researching Wisconsin or the mid-Western region.