At a Glance
Description
A great resource for scholars in any humanities discipline. It provides forums and keeps historians at the cusp of latest scholarship and ideas.
Producer
H-Net, Michigan State University
H-Net: Humanities and Social Sciences OnLine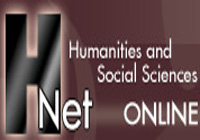 An indispensable resource for teachers and scholars in a wide variety of fields, but especially for historians. H-Net—an international interdisciplinary organization of scholars and teachers—contains sections on H-Net Reviews, which publishes and disseminates reviews of books, films, museums, software, sound recordings, and websites; Discussion Networks, a gateway to more than 130 academic discussion networks administered by H-Net via email; "H-Net Papers on Teaching and Technology," presenting 10 discussion panels on multimedia teaching; academic announcements of professional organizations, conference programs, fellowships, and prizes; employment listings; and additional websites from various H-Net special projects.