At a Glance
Description
Learn about the First National Women's Rights Convention and the greater women's rights movement.
Producer
Worcester Women's History Project, Assumption College
Women's History: The 1850 Worcester Convention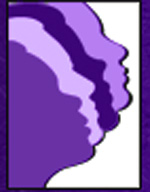 To commemorate the 150th anniversary of the First National Women's Rights Convention, held in 1850 in Worcester, MA, this site provides an archive of documents relating to the convention, including eight speeches, 15 newspaper accounts, 14 letters, and selected items from the proceedings.
Also offers three speeches from the 1851 convention, as well as a host of other resources concerning the 19th-century woman's movement more generally. Diary entries, government reports, tracts for and against suffrage, poems from Godey's Lady's Book, and the full text of several books are included, such as The Lady's Guide to Perfect Gentility (1856).
On an ongoing basis, the site presents essays about and selections by formerly well-known advocates for women's rights who since have been forgotten; currently the works of Jane Grey Swisshelm and Caroline Wells Healy Dall are featured.
Also includes links to 24 related websites.
Comprehensive with regard to the 1850 convention, and useful for more general resources devoted to the mid-19th-century women's rights movement.