At a Glance
Description
Offers full access to the Encyclopedia Britannica; non-subscribers can access article abstracts.
Website
Producer
Encyclopedia Britannica
Encyclopedia Britannica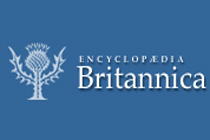 [SUBSCRIPTION REQUIRED FOR FULL ACCESS] Offers abstracts of Encyclopedia Britannica entries to all visitors and full-text articles to "premium service" subscribers. Users can browse alphabetically and by subject, or enter search terms for links to relevant journal articles and sites.
"Classic Voices" reproduces selected entries from previous editions by well-known contributors identified only by their initials, including "Yosemite" by John Muir, "Conjuring" by Harry Houdini, "Psychoanalysis" by Sigmund Freud, "Motion Pictures: A Universal Language" by Lillian Gish, and "Wilbur Wright" by Orville Wright.
The "BritannicaSchool" subscription service offers K-12 curriculum activities designed to conform with state and national standards. With a wealth of information provided in abstract form, the site is of great valuable even to non-subscribers.