At a Glance
Description
More than 50 virtual exhibits ranging from Julia Child to West Point.
Website
Producer
National Museum of American History, Smithsonian Institution
National Museum of American History, Kenneth E. Behring Center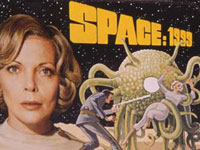 The highlight of the site is its Online Exhibitions section. There are currently 64 exhibits available. These include Separate is Not Equal, celebrating the 50 year anniversary of the Brown v. Board of Education decision (including audio and video files); Bon Appetit, documenting chef Julia Child's kitchen and career (including panoramic views and virtual examination of Childs's kitchen tools); and West Point, marking 200 years of military academy training.
Parents and teachers may appreciate the Kids area with hands-on history and science. Less useful for research, this site would be most useful as a virtual visit to the Museum.