At a Glance
Description
State standards require you to teach VA history? Worry not! This site covers Virginia history from prehistoric times to the present.
Website
Producer
Virginia Historical Society
The Story of Virginia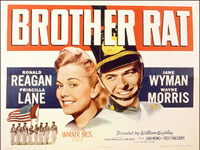 This attractive website offers a presentation on the history of Virginia from prehistoric times to the present with essays, images, and teaching resources. There are 10 chapters: the first Virginians; the settlement of colonial Virginia; Virginia's society before 1775; Virginians in the American Revolution; Virginians as Southerners, Confederates, and New Southerners; Virginians in the 20th century; the struggles of African American and female Virginians for equality; and a final chapter on images of Virginia in popular culture. Each chapter has an essay featuring images of relevant items in the collections of the Virginia Historical Society.
The "resource bank" collects all 95 images from the chapters of people, documents, places, and objects. Additionally, the site offers a teacher's guide for each chapter listing the standards of learning, a summary of key points, classroom activities and lesson plans, links to related websites, and information on tours, outreach programs, and hands-on-history programs.
An excellent introduction to the history of Virginia and its people with useful resources for class projects and classroom instruction.