At a Glance
Description
Browse more than 630 ragtime Midi files.
Website
Producer
Primeline Chemical Systems
The Primeline Midi Library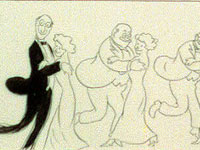 A chemical manufacturer has put together this site containing 638 full-length audio files of ragtime music, tunes "highly influenced by the genre," and music "evocative of the times" in which ragtime was produced. Music may be downloaded at no cost. Also provides 26 classical pieces.
Includes notes for many of the ragtime pieces of up to 800 words each, and 19 biographies of 100–600 words each on composers and performers, including Scott Joplin, Charles Hunter, and Joseph Francis Lamb. The music is available through MIDI files. Of interest to those studying music history and popular culture.