At a Glance
Description
Looking for maps with an environmental focus? Try here.
Producer
American Memory, Library of Congress
Conservation and Environmental Maps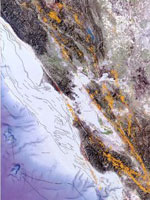 A collection of historical and modern maps, this site features more than 150 maps showing early exploration and subsequent land use. The maps show a variety of information, including landscape changes over time, natural and man-made features, recreation and wilderness areas, geologic features, topography, wetlands, vegetation, and wildlife. A series of conservation maps focuses especially on the growth and development of national parks.
The maps have been categorized by purpose, and fit into one of seven categories: Conservation and Environment, Discovery and Exploration, Immigration and Settlement, Military Battles and Campaigns, Transportation and Communication, Cities and Towns, and General Maps.