At a Glance
Description
Get your historical national economical statistics right here.
Producer
Federal Reserve Bank of St. Louis
Economic Data, Fred II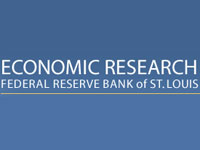 Offers statistical national economic and financial data in the following 12 categories: interest rates; business/fiscal (including federal debt, receipts and outlays, employment cost index, productivity and cost, and inventories and sales); consumer price indexes; monetary aggregates; commercial banking; employment and population; gross domestic product and components; producer price indexes; exchange rates, balance of payments and trade data; reserves; and daily/weekly financial data. Much of the data was compiled monthly. Periods covered vary according to category; some statistics go back to 1901. Also provides historical and recent statistics for the states of Arkansas, Illinois, Indiana, Kentucky, Mississippi, Missouri, and Tennessee. Useful for those studying business and economic history, and for social historians interested in employment trends.