At a Glance
Description
What work can be accomplished through music?
Producer
Mary Prendergast, Assistant Music Librarian, University of Virginia Library
Lift Every Voice: Music in American Life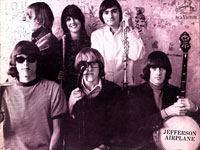 An exhibit of music and documents that "commemorates and celebrates a variety of songs that were a part of everyday American life through the centuries." Includes 18 audio excerpts lasting approximately one minute each of representative ballads, hymns and spirituals, patriotic odes, minstrel tunes, songs from musicals, protest songs, and songs about the state of Virginia. Clips include performances by Woody Guthrie, Paul Robeson, Lead Belly, Kate and Anna McGarrigle, Bob Dylan, and the Beatles. Accompanied by a 10,500-word essay arranged by types of music and interspersed with more than 100 historical documents, including manuscripts, illustrations, photographs, hymn books, songsters, portraits, posters, sheet music covers, album covers, and record labels. A "Virginiana" section provides material from Thomas Jefferson's library to illustrate his interest in music. The site is a good introduction for those interested in understanding historical roles, functions, and uses of music by various American groups.