At a Glance
Description
Learn about the American colonial economy and currency.
Producer
Leslie Brock, Professor Emeritus
Leslie Brock Center for the Study of Colonial Currency, University of Virginia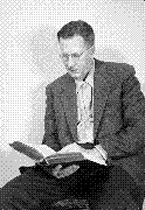 This site, created by Professor Emeritus Leslie V. Brock, deals with the study of American colonial currency. During the colonial period, each colony issued its own paper money, which caused considerable conflict with Britain in the 18th century. This site contains five full-text 18th-century pamphlets on colonial economic and currency issues from 1720 to 1749; ten other contemporary writings about the economic situation in the colonies, including sermons, currency acts, and letters to Britain's Board of Trade, the governing body for colonial economic issues. The site also offers one article and excerpts from a book by scholars of colonial economy, and links to six other scholarly essays on similar topics. There are links to ten tables from Brock's book, Colonial Currency, Prices, and Exchange Rates, as well as a very thorough bibliography of over 70 scholarly works on colonial economies. Additionally, the site offers a link to a site that provides images with roughly 100-word explanations of over 150 species of paper currency, lottery tickets, and fiscal documents from the 18th-century Anglo-American colonies and links to 14 other sources of information on monetary history. This is an ideal source for teaching and researching the colonial economies and money in 18th-century America.