At a Glance
Description
Use this website to plan and organize lessons around NPS properties and locations.
Producer
National Park Service
National Park Service, Teaching with Historic Places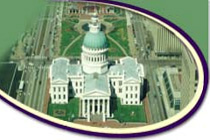 This useful site offers properties listed in the National Park Service's National Register of Historic Places as teaching tools for history, social studies, geography, or civics classes. It contains more than 75 "classroom ready" lesson plans that include maps, primary source readings, photographs and other images, discussion questions, activities, and projects.
The lesson plans can be browsed by location, theme, and time period, and all are based on sites listed in the National Register. The lesson plans are also arranged by featured topics for popular classroom subjects like Native Americans, women, the Civil War, and maritime history. For example, there are lesson plans for teaching Civil War and civilian memory using the Battle of Prairie Grove, Arkansas, and a plan for teaching about maritime history using the Fort Hancock site along the New York coast.
The plans cover all time periods in American history, but the site is particularly strong from the Civil War through the Civil Rights movement. An author's packet shows teachers how to devise new lesson plans using National Park Service properties. A "Professional Development" section offers a list of upcoming workshops and presentations as well as a bibliography of more than 150 National Park Service and other publications on teaching history with historic sites. Though the lesson plans are geared toward middle school students, they are easily adaptable to high school or college survey courses. This site is ideal for teachers looking for creative ways to bring historic sites into the classroom.