At a Glance
Description
Washington State educators, bring diversity and reform activism into your classroom with resources on this civil rights movement.
Producer
Seattle Civil Rights and Labor History Project
Chicano/a Movement in Washington State History Project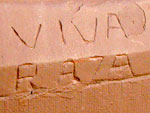 This website traces the history of the Chicano/a movement in Washington State, which had its roots in the early 1960s when campaigns surrounding farm workers' rights in eastern Washington and community and educational rights in western Washington united and student activism grew at the University of Washington, continued through the 1970s, fractured in the 1980s, and recently reemerged as a younger generation of activists have mobilized around affirmative action, globalization, the Afghanistan and Iraq wars, and immigrant rights.
This website presents a wealth of primary sources documenting this rich history, including 17 oral history interviews with prominent members of activist groups; 73 images of demonstrations, prominent leaders in the movement, and Seattle-area murals; 42 documents, including copies of the "Boycott Bulletins" that keep students informed of the proceedings of the 1969 grape boycott at the University of Washington and documents surrounding the University of Washington's Chicano/a activist group; as well as more than 300 newspaper articles from the University of Washington Daily, the Seattle Times, and the Seattle Post-Intelligencer dating from between 1968 and 1979 and covering topics such as farmworkers and the grape boycott, arts and culture, and the community activist group El Centro de La Raza.
A slideshow providing historical background and highlighting some of these materials is a good place to begin for those unfamiliar with the Chicano/a movement history, as is an extensive timeline and several historical background essays.
This website is part of the larger Seattle Civil Rights and Labor History Project, which provides materials that can serve as larger historical context, such as a guide to civil rights groups from the 1910s to the 1970s, and 14 2,000-word essays on the ethnic press in Seattle.