At a Glance
Description
Look into how historical sites are researched, prepared, and made public.
Producer
National Park Service
National Park Service History E-Library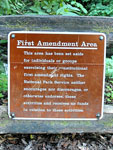 This website gathers together documents concerning the history of National Park Service properties.
Navigation is simple. Just select your park of interest from the drop-down list, and you will be brought to a list of all of the available documents for that particular location. Documents include structure reports, administrative histories, physical and cultural landscape reports, studies of historic resources available, management regulations, conference proceedings, notes, and more.
Note that these resources largely explore the history of preserving a historical site, rather than the importance of the site itself. This is the history of making history public. The documents are most likely to be of use in the later grades, as they lean towards official language. However, there are also images such as floor plans and photographs within documents which may be of use when introducing a park into your discussions.