At a Glance
Description
View over 1 million images from U.S. national parks and historic sites.
Website
Producer
Clemson University/National Park Service
Open Parks Network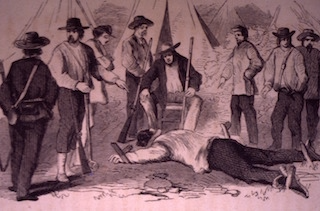 In conjunction with the National Park Service, Clemson University has digitized over 350,000 cultural heritage objects and 1.5 million pages of unpublished sources housed in over 20 national parks and historic sites. All images are high-resolution and downloadable.
Each park's page contains a number of source collections, generally grouped by topic or time period. Open Parks Network allows users to find sources in a number of ways. Users may search by park, source collection, or keyword. For instance, the user can choose to see all collections and items from Andersonville National Historic Site by clicking on the park's name.
Alternatively, users can navigate directly to a collection of Outer Banks Shipwrecks by browsing an overview of each park's collections. Open Parks Network also features a map illustrating the number of sources from each geographical location that users can use to access sources. Each of these options are conveniently located in a single "Explore" tab.
The classroom utility of Open Parks Network's sources varies widely. While the sources within some collections could be beneficial for classroom source analysis and research (e.g., the collection of Civil War Newspaper Illustrations on the Fort Sumter National Monument page), other collections would be of greater use to those with a specialized interest in a park's operational history (e.g., the collection of Kings Mountain National Military Park Personnel). None of the sources come with any descriptive text, which can make it difficult to contextualize sources.
Instructors and students may find Open Parks Network useful for a variety of classroom activities, including using sources to encourage historical thinking about the past that the parks memorialize or about the parks themselves. This site might be of particular interest for teaching about the National Park Service, given its centennial anniversary in 2016.