At a Glance
What is it?
Search and browse more than 3,000 primary sources, and use your finds to construct interactive online activities for your students.
Website
DocsTeach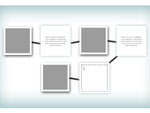 DocsTeach brings together more than 3,000 primary sources and seven online activities, each designed to reinforce specific historical thinking skills. Register for free, search or browse the primary sources, and bookmark any that interest you. Head over to the "Activities" section to plug your sources into any of the site's seven activity templates, and then save your new activities for use in the classroom—or publish them to share with other DocsTeach users. To add a twist, ask your students to make, present, and take activities of their own—activity creation is simple enough and web-savvy students should be up to the task.
Getting Started
Register for the site before beginning to comb its primary sources and activities—it's free and quick. Once you've registered, you'll be able to bookmark primary sources and activities, save activities, and publish activities to share with other users. Browse or search DocsTeach's selection of primary sources, divided into eight historical periods ranging from 1754 to the present, bookmark sources of interest, and then click on "Activities." This section contains tools for assembling seven different online activities. They include:
Find a Sequence: Prompt students to arrange primary sources in a predetermined order;
Focusing on Details: Pick from five different tools to focus student attention on specific sections of a primary source;
Making Connections: Arrange primary sources in a particular order, and have students write in their arguments for why one source leads to another;
Seeing the Big Picture: Match primary sources in related pairs. As students successfully make the matches, they reveal pieces of a larger picture;
Interpreting Data: Call out particular data points on primary sources incorporating charts and graphs, and embed comments and questions in the source;
Mapping History: Use a modern or historical map as a background, and have students place sources in the location they come from or discuss; and
Weighing the Evidence: Present students with primary sources on a particular historical issue, and have them decide whether they support one interpretation or another.
Assemble the sources you've collected into one or more activities, following the step-by-step automated process, and then either save your activity and/or publish it. If you choose to publish an activity, other registered DocsTeach users can find it in the website's collection of activities and use it in their own classrooms.
Examples
DocsTeach offers examples of possible use for each activity model in "Learning Objectives and Historical Thinking Skills" essays. Educators could use the "Making Connections" activity, the website suggests, to track the history of African American integration into the U.S. military, prompting students to explain how primary sources showing changes in policy—whether segregationist or desegregationist—led from one to the other. Students could analyze primary sources related to Douglas MacArthur in a "Weighing Evidence" activity, deciding whether each document supports or refutes a view of MacArthur as a strong leader.
The National Archives team models their own version of the latter in their pre-assembled activity "What Kind of Leader Was General Douglas MacArthur?" The site includes dozens of activities sorted into period-based subjects, from 'Analyzing the Cotton Gin Patent' in Revolution and the New Nation to 'Birth of the Environmental Protection Agency' in Contemporary United States (1968 to the present). As educators sign up for the site and publish their own work, look for the activity database to grow.