Central Question: Were the voices of all women involved in the Women's Rights Movement represented in the 1848 Seneca Falls Declaration of Sentiments?
What Textbooks Say
According to many textbooks, economic, cultural, social, and religious changes in the antebellum period led to new roles for women and new views about their "proper sphere." Women responded in a variety of ways, among them by participation in reform movements. One of these, antislavery, encouraged women to examine their own rights (or lack of rights) as well as those of slaves. A major result was a convention in Seneca Falls, NY, in 1848 that produced a bold Declaration of Sentiments attacking the oppression of women.
[...] »
What Historians Say
Historians suggest that to focus on Seneca Falls and the Women's Rights Movement that followed, however, obscures differences among women by class, religion, race, and other factors. To emphasize the call for voting rights in the Declaration of Sentiments, moreover, diminishes the large number of other issues reformers confronted and the experiences, needs, and concerns of women other than the mostly middle-class ones prominent in reform movements.
[...] »
What Sources Say
In addition to painting a richer, more complex picture of women's activism (and opposition to it), primary sources convey a sense of the passion Americans brought to debates over women's roles and rights. Although often carried out in the languages of religion, political theory, and human rights, these debates were also intensely personal.
[...] »
Abstract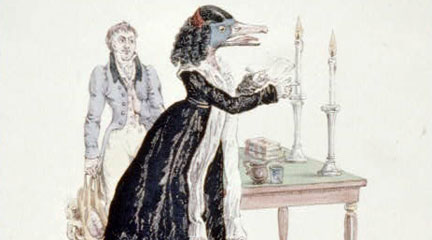 Textbooks cite a number of changes affecting women in antebellum America and attempt to link them to the striking participation of women in reform movements. These accounts, however, commonly focus on the emergence of a Women's Rights movement after an 1848 Convention in Seneca Falls, NY, that produced a stirring Declaration of Sentiments. That focus may serve the pedagogical purpose of helping connect past to present, but it comes at the expense of understanding the greater diversity of women's lives, reform activities, and perspectives on the world.
Read the full essay and explore the sources. »