Central Question: Is it possible to discover the true story behind the decision to drop the atomic bomb?
What Textbooks Say
Textbooks often struggle to portray the U.S. decision to drop atomic bombs on Japanese cities in 1945 in a balanced way. Some focus on the cost to American lives of an invasion; others the suffering of Japanese civilians in the wake of the blast. Giving limits of space, textbooks can often only summarize important points of what was a multifaceted debate.
[...] »
What Historians Say
Historians note a great deal of debate surrounding the decision to use the bombs in 1945. Typically, conflict has arisen over the justification for the use of the bombs and about the moral ramifications of the decision. This is a debate that reached the top levels of U.S. policy making and that continued for decades afterwards.
[...] »
What Sources Say
As a pivotal event in the history of both World War II and the Cold War, the decision to use atomic weapons generated substantial discussion, deliberation, and debate (some of it highly classified). The documents created by military leaders, politicians, and government agencies during the course of their exchanges tell a rich, complex, and difficult story.
[...] »
Abstract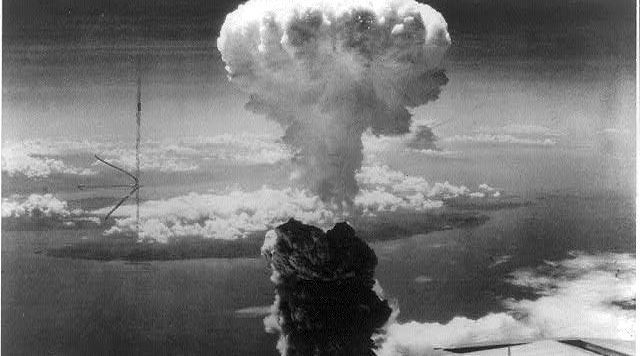 Textbooks struggle with the portrayal of the American decision to drop two atomic bombs on Japanese cities in August 1945. Because the subject is both extraordinarily complex and sometimes controversial, textbooks have struck a number of compromises in an attempt to present the story accurately and fairly. Most recently, those compromises involve presenting voices from a variety of perspectives with limited interpretation.
Read the full essay and explore the sources. »