At a Glance
Description
Review litigation studies ranging from mental health facilities and jail conditions to equal employment.
Producer
Washington University in St. Louis, School of Law
Civil Rights Litigation Clearinghouse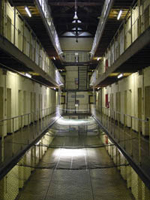 Especially since the 1950s, civil rights litigation has done much to influence government institutions. This website presents at least partial information on 2,243 injunctive civil rights cases (those seeking policy change and not money). These cases are divided by category. "Jail Conditions" and "Prison Conditions" contain the most cases, with roughly 550 each. "Immigration" and "Juvenile Institutions" also include more than 150 each. Other categories include: "Mental Health Institutions," "Mental Retardation Institutions," "Child Welfare," "Nursing Home Cases," "Policing Cases," "Public Housing," "Equal Employment," and "School Desegregation," among others.
A good place to begin is the "Featured Cases" section on the website's homepage, which highlights cases from the collection that are being litigated currently and/or that are particularly relevant to current events. Cases are fully searchable by name, type, issue, district, circuit, state, causes of action, attorney organization, and people involved in the case. In addition, links to 141 case studies written by law students, professors, journalists, and policy advocates provide in-depth information on a specific case or issue, such as the Urban Institute's "Baseline Assessment of Public Housing Desegregation Cases." New material is added regularly.