At a Glance
Description
This large gateway site provides a starting point for any and all historical research.
Producer
History Index Network, University of Kansas
WWW-Virtual Library, History Central Catalogue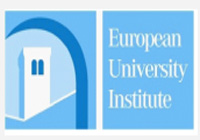 Created by an international group of volunteer institutions, this site offers a gateway with thousands of links to general history resources and seeks to provide "effective tools for practicing historians wishing to work online." Links are presented for the following categories: "Research: Methods and Materials"; "Eras and Epochs"; "Historical Topics"; and "By Countries and Regions."