At a Glance
Description
Need to check a date? Have students report on their birth dates? Try here.
Website
Producer
University of North Texas, Department of History
Today in History Web Resources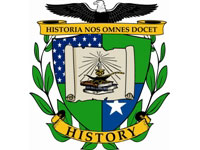 Gateway to more than 100 links, most of which provide visitors with the capability to search for events that occurred on specific days. "Specialty sites" link to resources dealing with specific ethnic groups, entertainment forms, politics, professions, regions, and countries. Users can find hundreds of holidays, birthdays of famous people, and calendar-related quotations, as well as links to events involving African Americans, American Indians, popular culture, sports, radical history, psychology, health, and the literary world. No depth, mostly trivia, but still of use to students and teachers who need to check a date.