At a Glance
Description
Listen to past episodes of Bryan LeBeau's weekly radio program, entitled "Talking History."
Producer
Creighton Web Radio, Creighton University
Talking History with Bryan LeBeau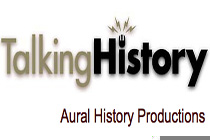 This site contains an audio archive of Bryan LeBeau's 30-minute weekly radio program. The program, "Talking History," consists of several segments: "History in the News," "This Week in History," an interview with a noted historian on a new book or important subject, an opinion piece provided by a historian on a topic in the news, the "Historic Site of the Week," and "Coming Attractions" of interest to listeners. The topics covered are diverse, from an interview with James Axtell about Christopher Columbus to Peter Rollins discussing the controversy surrounding the AFI's list of the 100 best American films and Edward Larson on the Scopes Monkey Trial.