At a Glance
Description
Learn about the 1906 San Francisco earthquake and fire, how it destroyed the city, and how the city was subsequently rebuilt by its inhabitants.
Producer
Museum of the City of San Francisco
Museum of the City of San Francisco: The Great 1906 Earthquake and Fire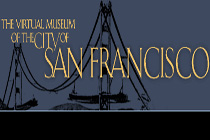 This site provides images and text about the 1906 San Francisco earthquake and fire. A timeline, from April 18 to April 23, covers major events and a facsimile of a roster lists names and addresses of those who died. There are 27 photographs of earthquake damage and 31 personal accounts, 1,200 to 8,000 words, that include Jack London's "Story of an Eyewitness." Among 67 transcriptions of articles from 1906 about the earthquake are 12 that discuss the relocation of Chinatown and the treatment of Chinese San Franscicans. There are 31 transcribed fire department reports, including an article about the reorganization of the department in the wake of the disaster, and a facsimile of the 1910 police report on the quake and fire. Army operations are discussed in 29 pieces of correspondence and navy evacuation operations are detailed in seven. In addition, a 700-word article describes the evacuation of the city by train. Engineering and scientific reports include 24 articles, letters, and reports about infrastructure issues, such as water supply and structural stability. A section about relief efforts includes a flier accusing the Red Cross of corruption and a resolution by a local plumbers union to volunteer their services. The site will be very useful for anyone interested in the earthquake and in urban and California history.