At a Glance
Description
A vast collection of resources for teachers, including lesson plans and literature.
Website
Producer
The U.S. Department of Education's National Library of Education and ERIC Clearinghouse on Information and Technology
Educational Resources Information Center (ERIC) Resources for Teachers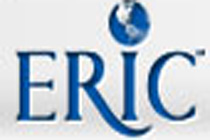 An annotated gateway to thousands of online lesson plans, curriculum units, and other teaching resources in subjects such as history, art, religion, social studies, economics, and gender studies. Organized according to six sections: Education News; K-12 Instruction; Health Resources; Teacher Development; Lesson Plans; and Teaching with Technology. Furnished by ERIC, "a federally funded, nationwide information network designed to provide you with ready access to education literature." Linked to the main ERIC site Educational Resources Information Center, which offers resources in 15 additional clearinghouses, all feeding into "the largest education-related database in the world--containing more than 1,000,000 records of journal articles, research reports, curriculum and teaching guides, conference papers, and books," to which some 33,000 new records are added annually. Both the main site and this one specializing in teaching resources are searchable. They are of exceptional value to teachers in all disciplines. U.S. history teachers will find more than 20 gateway sites for lesson plans that use the Web to help students explore topics and periods in American history. Materials also encourage students to appreciate the value of studying the past through activities that involve them personally, such as connecting family history with larger narratives and conducting oral histories with older people they know.