At a Glance
Description
Visit this sound archive to listen to all Mercury Theatre on the Air productions, including "War of the Worlds."
Website
The Mercury Theater on the Air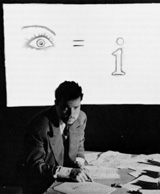 This sound archive, maintained by radio enthusiast Kim Scarborough, features acclaimed radio drama adaptations, broadcast between July and December 1938, from Mercury Theater. Mercury Theater on the Air, a New York drama company founded by Orson Welles and John Houseman, is most famous for its "War of the Worlds" broadcast of October 30, 1938, when its fictional news account of an invasion from Mars caused a national panic. In December 1938, the program found a sponsor in Campbell Soup and was renamed the Campbell Playhouse. This collection includes all surviving Mercury Theater broadcasts, five episodes of Campbell Playhouse, and a seven-part radio series "Les Miserables" produced by Orson Welles and featuring Mercury Theater players. A brief history of the Mercury Theatre and complete show listings provide context for the broadcasts.